Meditations on the Empty Chair
/ Photogrief : Eleanor Haley
---
This essay is a part of WYG's PhotoGrief project. The goal of the PhotoGrief project is to create a space where people can explore and express their grief through pictures. Learn more about the project here.
---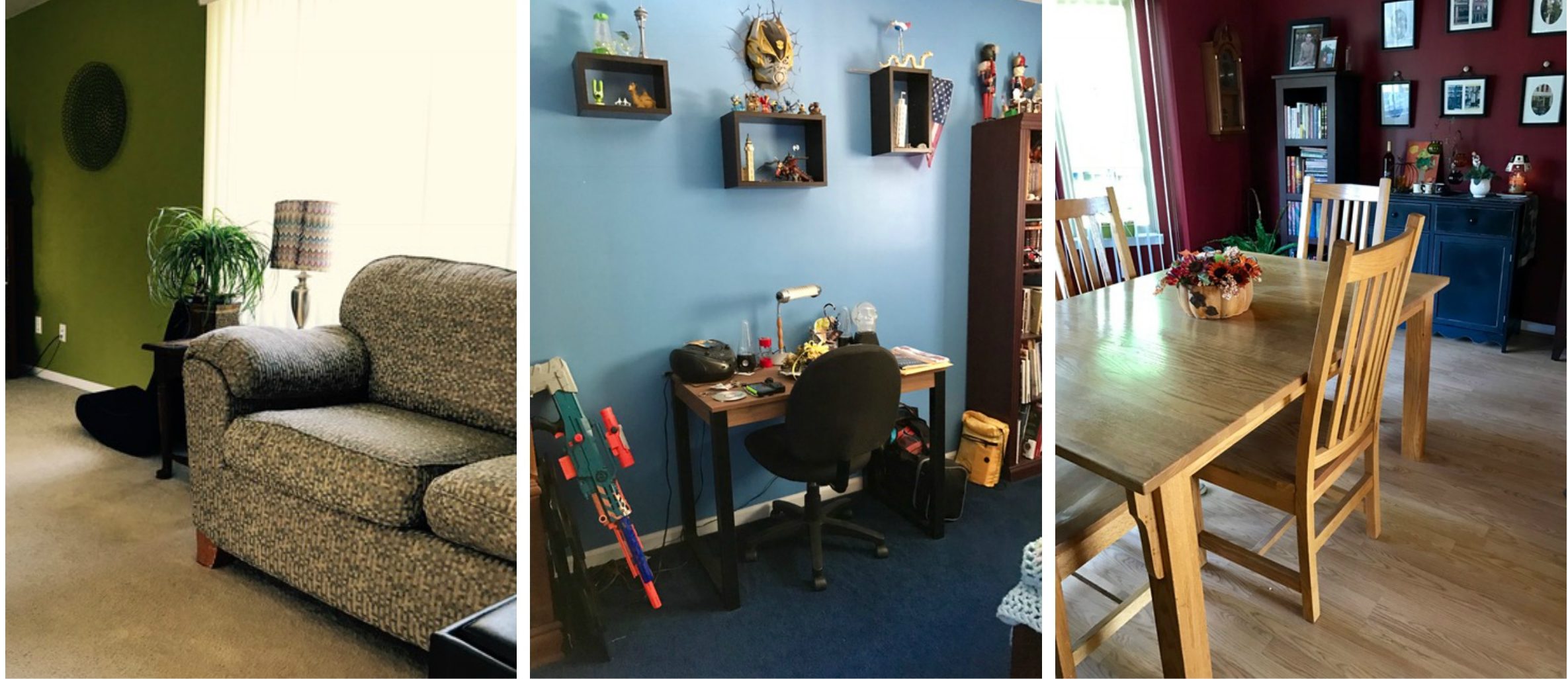 by Christina Thurau
Every room has an empty space where my 14 year old son Zach belongs.
Some days there is denial.
Some days bone wracking sobbing.
Everyday….longing and heartache.
---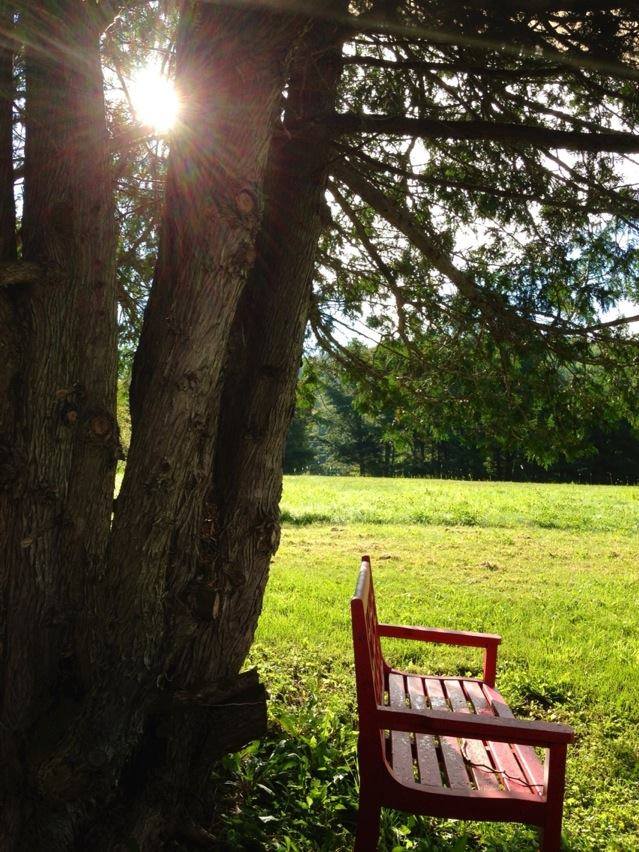 By Heather Varner
On May 3rd 2013, my life ended as I knew it. In an instant, I was no longer a daughter- a title so intrinsically wrapped in my own identity that with the sudden loss of my mother, I lost a part of myself. The person who I was until the age of 23 – that person lived a life that began and ended with my mother.
Beyond our matching brown eyes, we shared so much. Our ancestor, Aaron Hovey, built a house before 1809 on the property in Ludlow, New Brunswick, where this photo was taken. At the time, he couldn't possibly have known that generations later, his great-great grandchildren would still call that house home. That house, the property, and the river it sits upon houses many of my fondest memories. It did the same for my mom. The spirit of family loyalty and endless love are thick in the air, and many a night in Ludlow is spent laughing 'til dawn – at jokes that no one outside the blood line could possibly find funny.
When I'm there now, I feel close to my mom. It might be that her ashes are buried just down the road at the same cemetery as generations of our family past. Or it might be that her relentlessly spunky spirit was strongest on the summer days we spent there throughout my first 23 years. More than likely, it's that there is no place in the world she would rather be remembered than Ludlow, New Brunswick.
The summer before she passed, she painted the park bench pictured in this photo. She was overcoming heart break of monumental proportions after the dissolution of her marriage to my father, and this was the summer when she truly was re-discovering her "joie de vivre." I read an entry in her journal from that summer where she wrote about the meditative nature of painting the bench red. Brushing stroke after stroke, back and forth. I wasn't in Ludlow on that particular visit, but I can nonetheless picture her sitting on the front lawn, paint brush in hand, hair tied in a knot … just painting. The bench sits under her favourite tree, in her favourite place in the world. In this photo, the sun shines through the branches, meeting the earth – gently, but boldly. A unique combination, but one that was unmistakably her. Gentle. But Bold. That is my Mama. The bench isn't empty. She's most certainly there.
---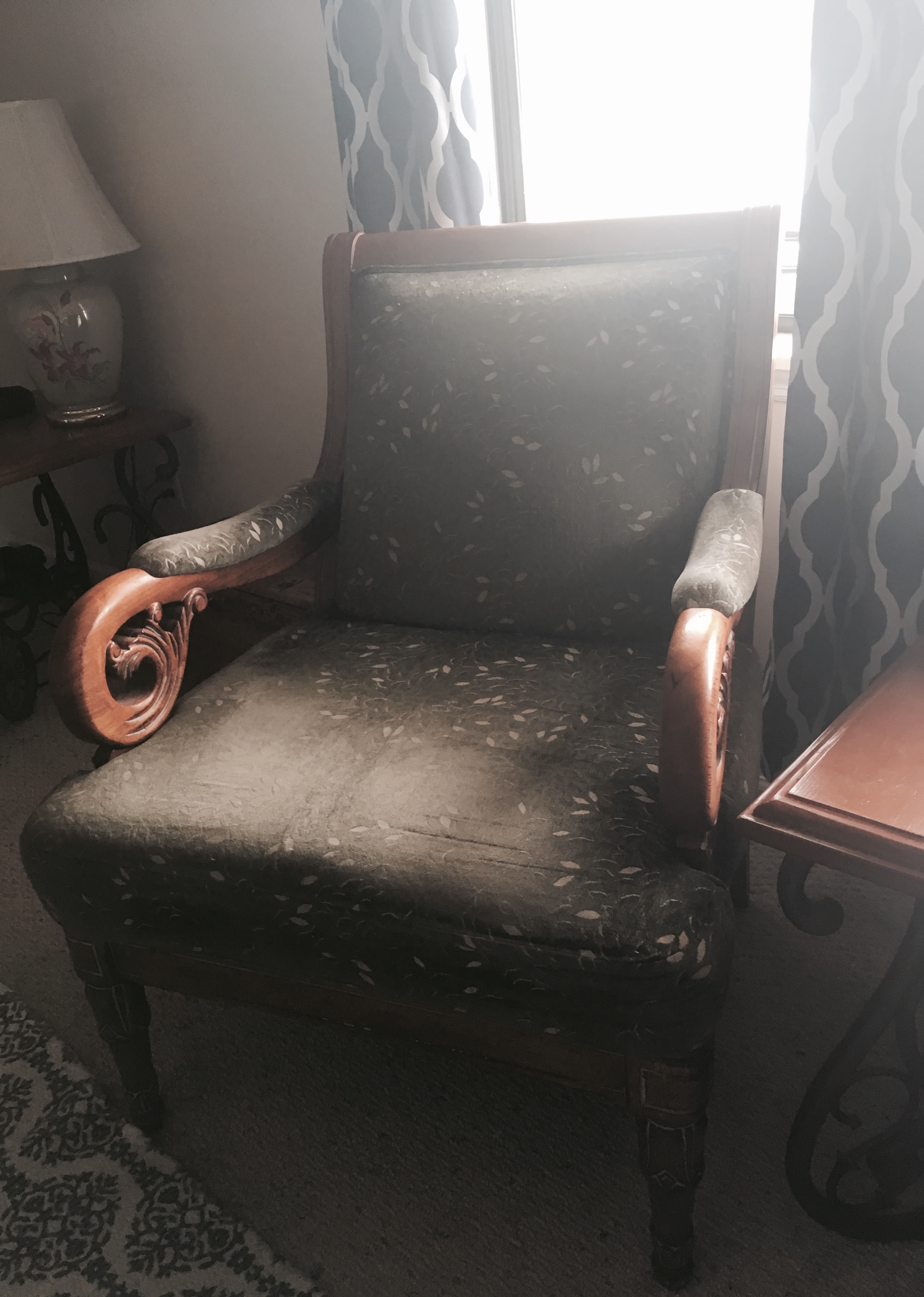 by Amber Huntington-Morris
This was your chair. I remember the day that you picked it out. You used much care in your decision and, of all of the choices that you had, you chose this one. You had your heart set on it.
It didn't take long before this chair became your happy and cozy place. You would sit bundled in your favorite blanket, with your feet propped up, and that grumpy cat sitting on your lap. It seemed oddly appropriate because this chair, the chair you picked, was rustic and classic. It didn't change the surroundings, it just made that house feel more like home. Just like you, it always had a way of making anywhere you were feel like home. Cozy and safe, that feeling that I have longed for, was always right there waiting. That vision of you always reminded me of what "home" felt like. You were always ready to embrace me with a hug and a smile, to squeeze all of the tiny, broken pieces back together. You were always there when I needed you.
Now that you are gone, this chair no longer sits in the house in which I was raised. It now sits in my living room, where I am raising my own family, as a constant reminder of you. A reminder of your happy glow, the warm feeling of home, the emptiness in the moments of my life that I know that only you could fill. On the days when I need the woman who gave me life, I can only sit in your empty chair and hope for answers to come to me. I try to learn from the lessons that you taught, to cherish the memories that you have left behind. But of all the things that you cherished in life, I now cherish your happy place the most.
---
By Danielle J
Whenever we would visit you, we would first make a plan about what you would make and what I would bring. Maybe you would say that you have a pie and ice cream, or maybe even whip cream and cherries for my kids. I would bring a cake for us all to enjoy. We would have a nice dinner and then go relax in the living room with the TV on.
As we sat in the living room I would tell you about all that we had been up to; how the kids have been and whether they've been good or naughty. I'd ask you what you've been up to and you'd say, "very little", and chuckle. You might have told me about your recent dentist appointment or how you went to town to get groceries or your medications refilled. And then we would just sit and stare and each other with love in our eyes and watch Taiven and Naleah play on the floor. I would smile every time your face lit up with happiness and laughter while watching your grandkids play.
Soon it would be time for desert and we would go back into the kitchen to eat some more and after we were finished we would do the dishes for you and put them away. Bellies full, we'd migrate back into the living room where Darrell would fall asleep on your comfy couch, the kids would play, and you'd fall asleep in your chair. I didn't mind because, like we always said to each other, we like our naps!
After a while it would start to get dark and the kids would get fussy and it would be time to go. As we walked into the kitchen, I'd feel a sadness come over us. Taiven would pull up a kitchen chair and stand on it to give you a BIG hug and Darrell would hug you too with Naleah in his arms. When it was my turn for a hug it was so hard to let go. I would hug you more than once and I made sure every hug counted!
As we walked down the stairs you would barely look at me, but you'd say "I love you, goodbye and to come back soon". As I slowly shut the door, I'd watch you walk as fast as you could to the window to watch us get into the car to leave. I'd wave and flash my lights goodbye and as we pulled off, I'd mumble something like, "I love you Grandpa, I miss you already" and I'd look for you in the next window, watching us until you couldn't see us anymore. Sometimes I'd call you not long after we left to let you know the kids were already asleep.
It was always hard to say goodbye. It's still sad…and hard…and it always will be. I love you and I miss you Grandpa.
When I took the photo above, I knew it was the last time I would visit your home and the las time I'd look at your chair and the spot where you'd always sit whenever we visited. The chair was where I'd watch you smile at your great grandkids. The chair was where you'd enjoy watching us. Where we gave you hugs. Where you'd reach over and take a piece of candy out of your basket. Where you'd take your naps. It's hard to look at this photo, because your chair is empty and you are gone.
Everything in this photo is so perfectly untouched, just how you left it. I know if I were to return to your home, it would no longer look like this. I don't want to go back to your home and see it redone, fit to someone else's life. I want to always remember it looking this way, with you there, smiling and napping. Not doing much talking, just staring at us with love. I miss you terribly. You and Grandma. Your house was my home.
---
For further articles on these topics:
---
We invite you to share your experiences, questions, and resource suggestions with the WYG community in the discussion section below.
Subscribe and Submit