Hands: Photographing Symbols
/ Photogrief : Eleanor Haley
---
---
by Tish Reed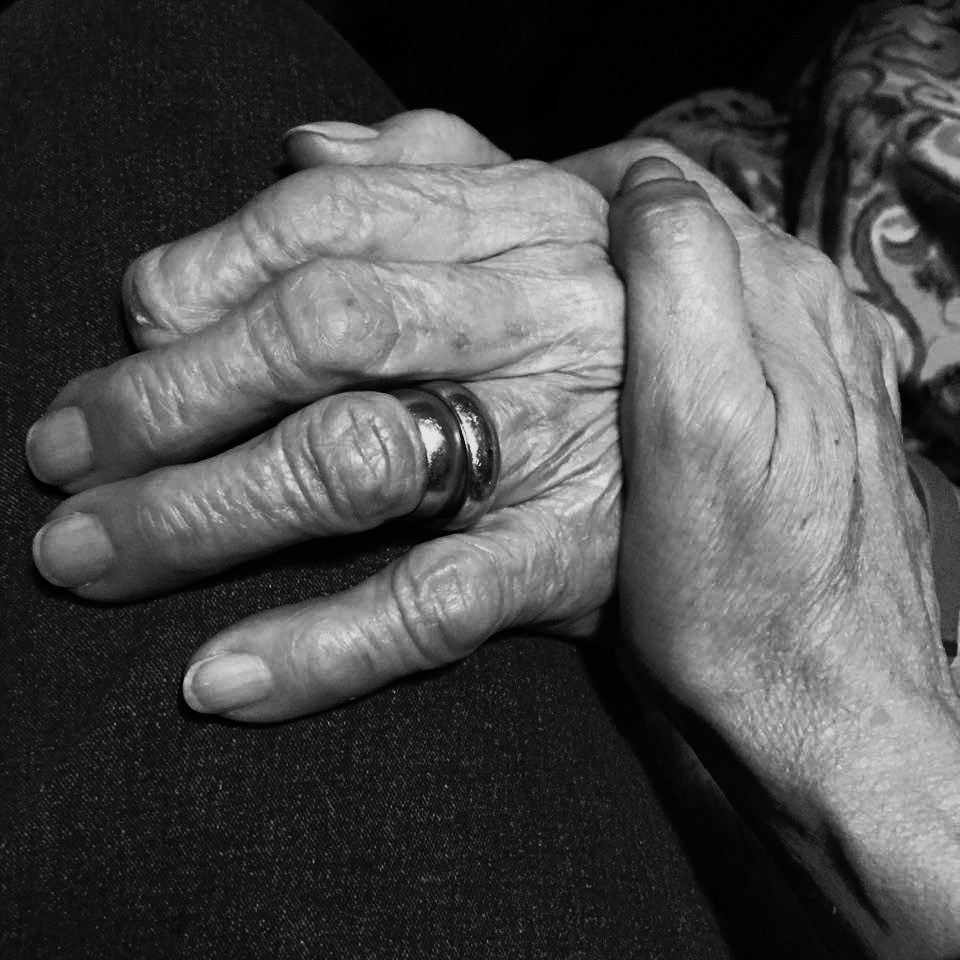 She still wears her ring.
13 years ago this December, my Dad lost his battle with cancer. When he was diagnosed, he asked for only two things – to see my sister get married and to celebrate his 50th wedding anniversary. He accomplished those two things and just a short month later he was gone. A Dad who would leave funny messages in which he meowed liked a cat or sounded like an elderly Vietnamese lady (we're Hispanic), a Dad who would stealthily leave a box of mangos because he knew his daughters loved them, but take off before we could open the door to thank him and invite him in, a Dad who couldn't say I love you and instead said "Me too," a Dad who always gave us a single rose at Valentine's day.
Soul mates and pioneers who raised a family in a strange, new land, my 87 year old mom now tries to stay busy (so she won't have time to "think") and waits to join the love of her life.
July 12th would have been his 90th birthday and his loss is still so painfully palpable every… single… day.
So, she still wears her ring. And, his.
---
For further articles on these topics:
---
We invite you to share your experiences, questions, and resource suggestions with the WYG community in the discussion section below.