10 Days of Photo Gratitude
/ Photogrief : Eleanor Haley
---
---
Litsa and I typically identify as pessimistically optimistic, which I guess means that our glasses are half empty but we see the potential for them to be refilled.
Anyway.
We'll readily admit that we find ourselves distracted by the negative more often than we'd like. We're definitely prone to complaining and commiserating, but there always comes a point when we say 'enough is enough' and we set out to try and flip our perspectives. One coping skill we have for dealing with semi-chronic negativity is to initiate a gratitude challenge.
If you're not sure what a gratitude challenge is, it's really simple. Litsa and I just task one another to find one thing to be grateful for each day and often we ask our readers to participate along with us. As annoying as it may seem to have to try and find the positive in life when you're feeling negative, sometimes you just need a little reminder that underneath the stress, frustration, anger, disappointment, despair, hatred, and sorrow, there is good and, quite often, there is love.
You can read about the positive benefits of finding gratitude and general practices for finding gratitude in grief here. We definitely recommend you all give the practice of finding daily gratitudes a try if you feel so inclined (and even if you don't). It's not hard, we promise. If you need proof, just check out how simple and mundane our 1o days of photo gratitude turned out.
Day One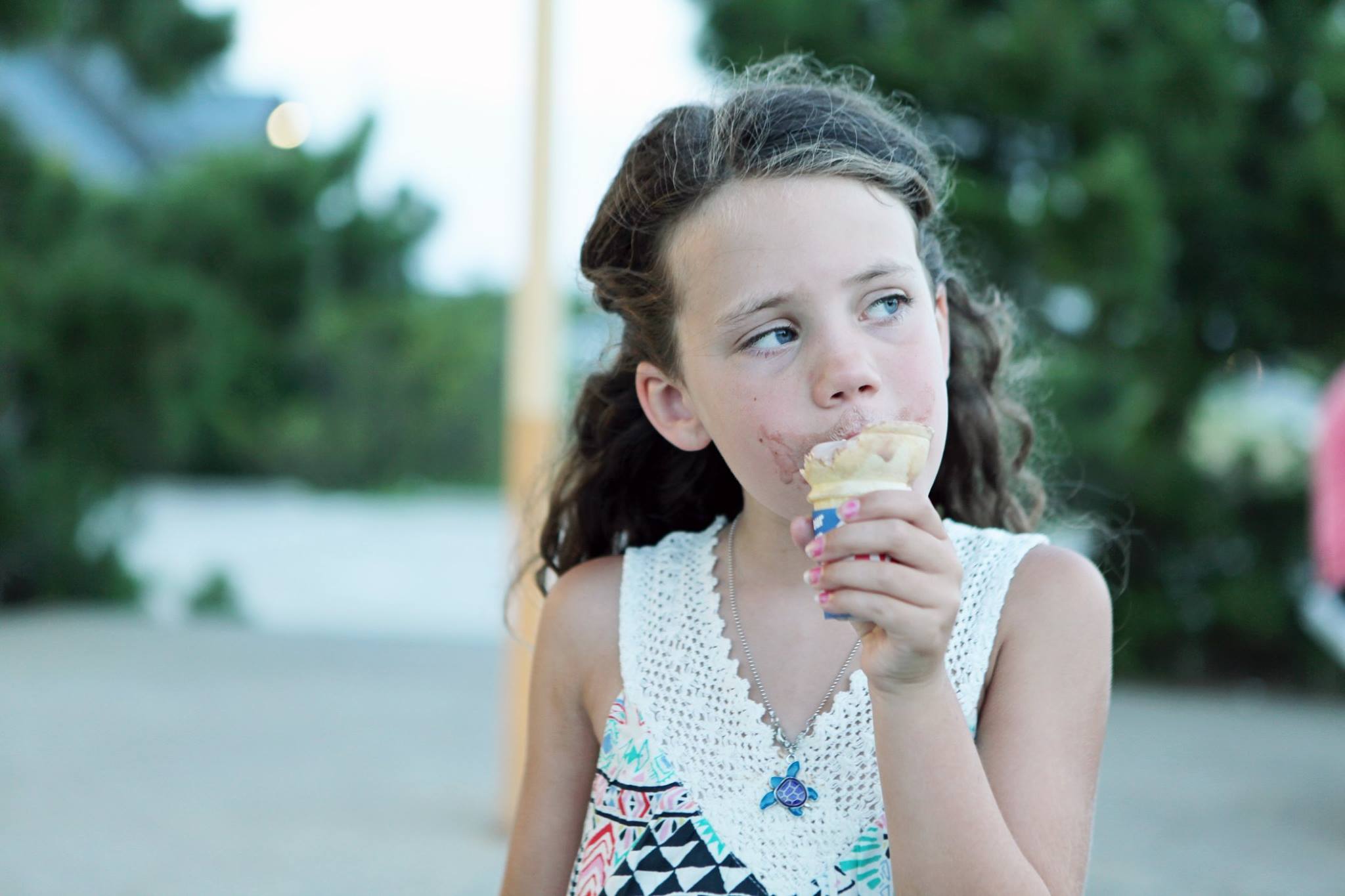 I'm grateful that no matter how much chaos is going on in our lives and in the world around us, we can still enjoy an ice cream cone on a summer night. [Eleanor]
Day Two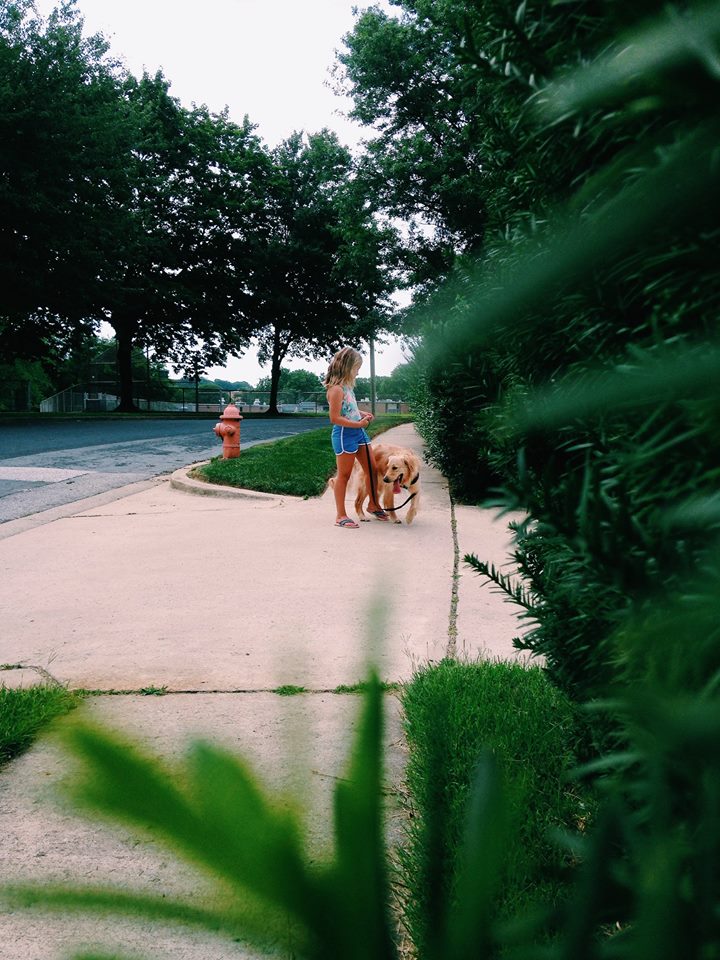 I'm grateful for an afternoon walk with my naughty but beloved golden retriever, Pepper. [Eleanor]
Day 3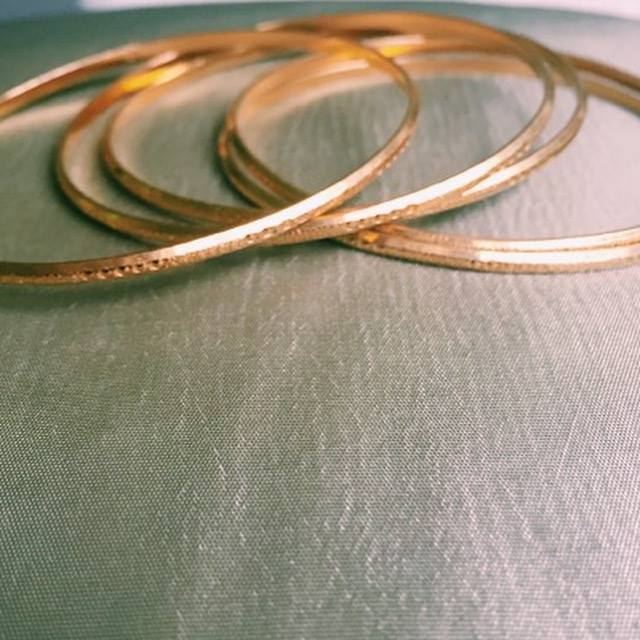 Working in a local homeless shelter, doing grief groups with people who have often lost all their sentimental belongings, has taught me to be even more grateful for the little physical objects I'm lucky to enough to have that remind me of my dad. I am grateful for these bracelets he gave me a couple years before he died. He always had amazing taste in jewelry! [Litsa]
Day 4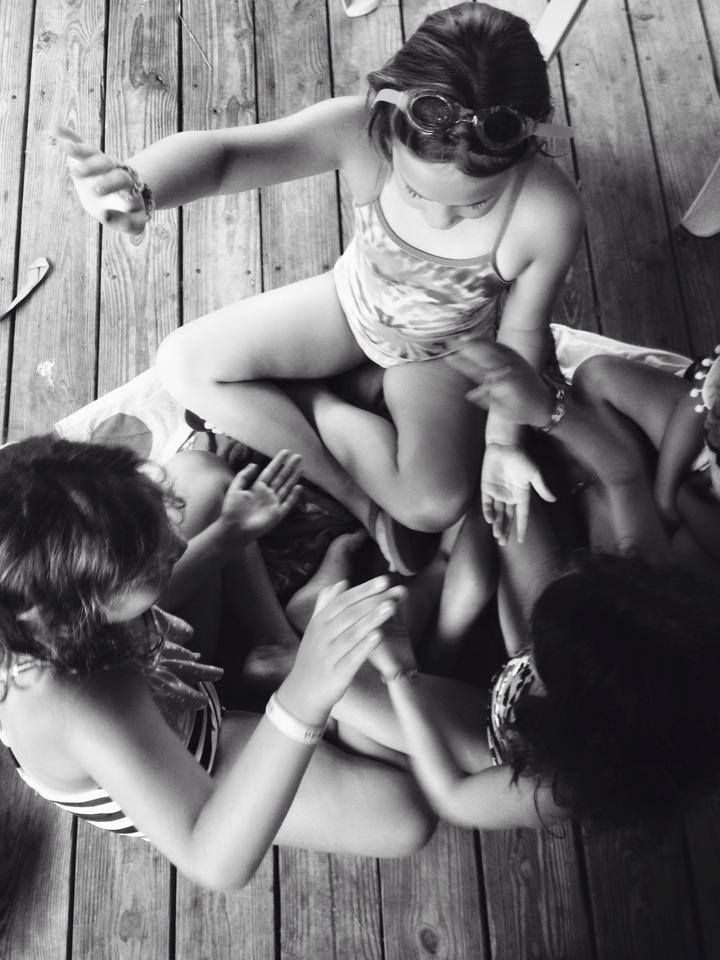 I'm grateful that the more little girls change, the more they stay the same. [Eleanor]
Day 5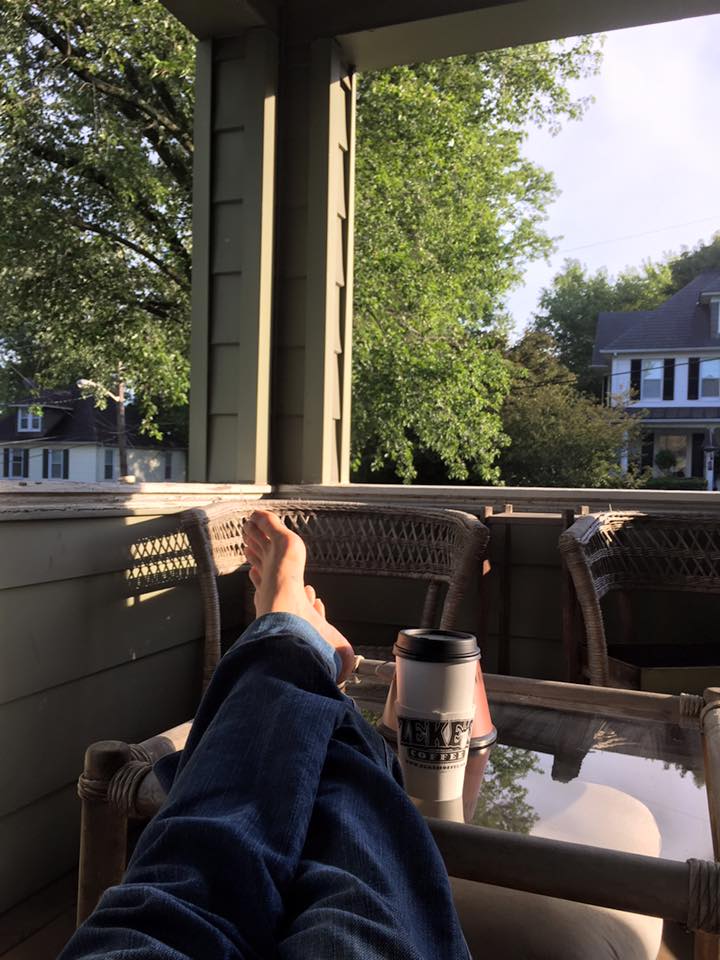 Today, grateful for porch sittin' my way through a Baltimore summer storm until the sun came back out. [Litsa]
Day 6
I am incredibly grateful to the friends who managed to stick it out with me during the worst days of my grief or who I met in grief who have helped me through. [Litsa]
Day 7
Grateful to be able to return to my hometown and to be able to visiting my favorite ice cream stand with lots of little nieces and nephews. [Eleanor]
Day 8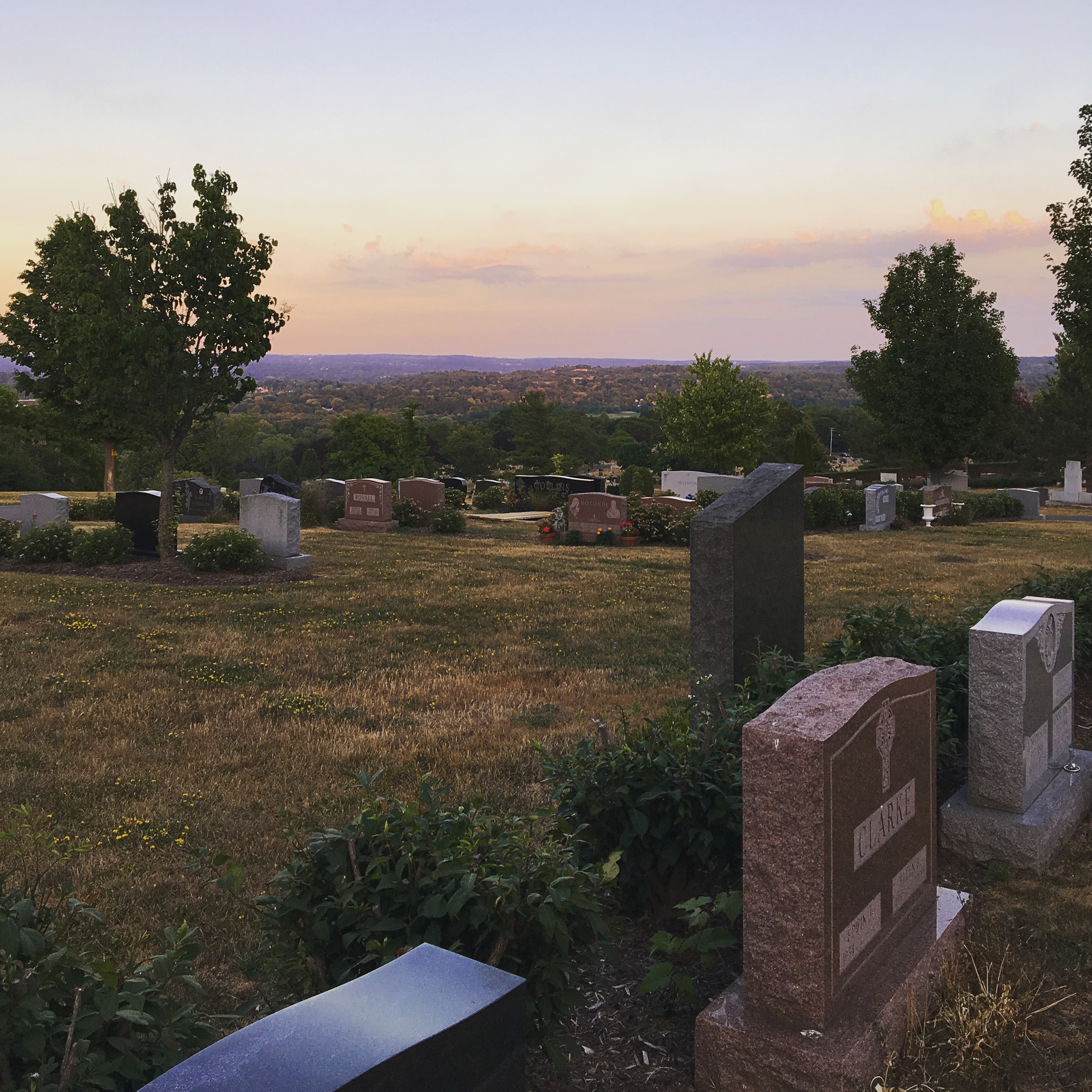 I just left a visit to my mother's grave in my hometown in New York. Tonight I'm grateful that if my mother can't be here with me that her resting place is on this peaceful hill. Just beyond this view is the street where my mother drove her kids to school every week and her family to church on Sundays. It's so bittersweet...mostly bitter...but if it has to be then it may as well be this way. [Eleanor]
Day 9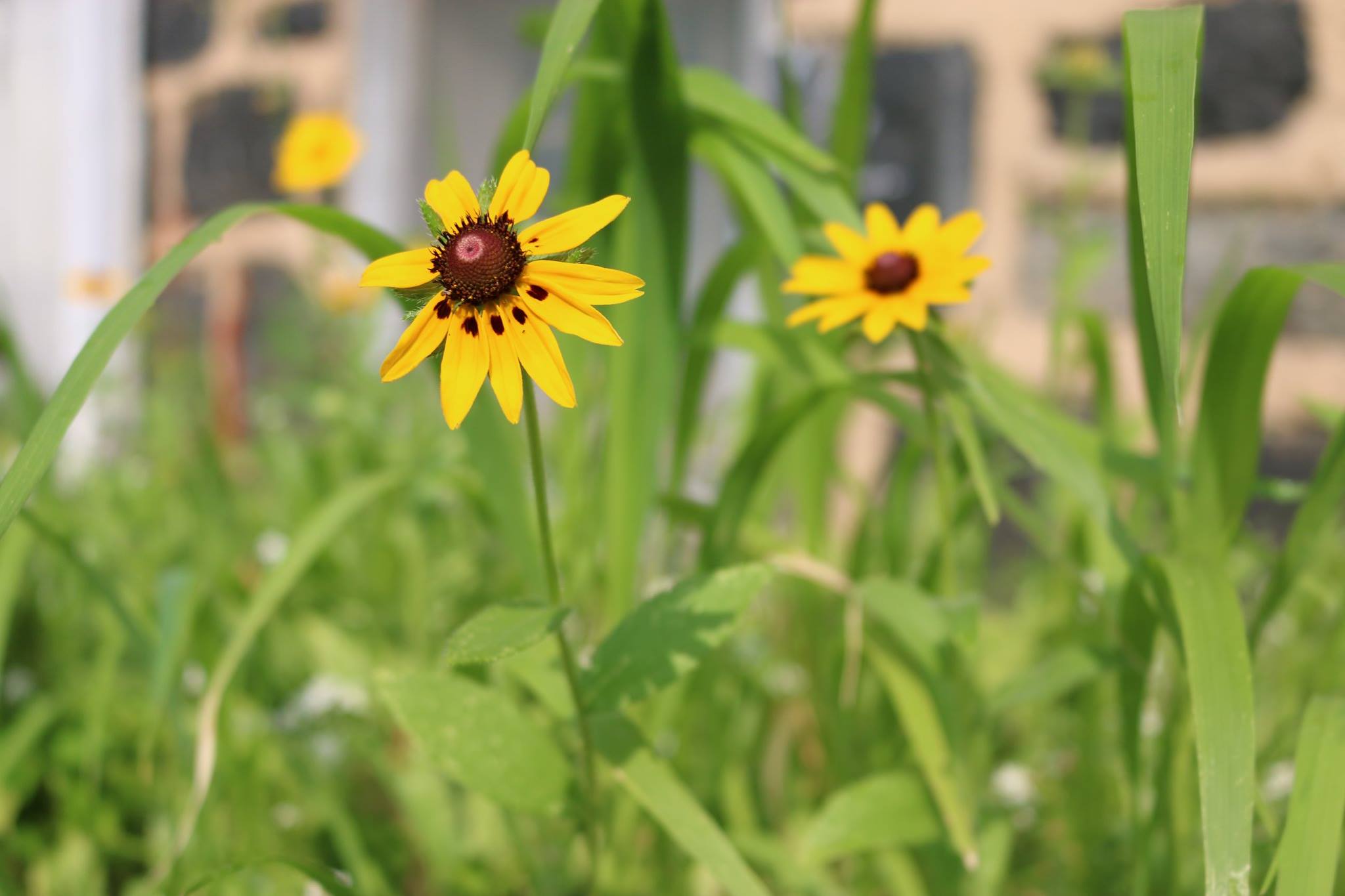 Grateful that the bed of weeds next to my house has sprung some beautiful flowers. [Litsa]
Day 10
Today I'm simply grateful for pure unadulterated joy.
What are you grateful for? Submit a photo to be featured on PhotoGrief.
We wrote a book!
After writing online articles for What's Your Grief
for over a decade, we finally wrote a tangible,
real-life book!
What's Your Grief? Lists to Help you Through Any Loss is for people experiencing any type of loss. This book discusses some of the most common grief experiences and breaks down psychological concepts to help you understand your thoughts and emotions. It also shares useful coping tools, and helps the reader reflect on their unique relationship with grief and loss.
You can find What's Your Grief? Lists to Help you Through Any Loss wherever you buy books: