My Twin Sons: Photographing Emotion
/ Photogrief : Eleanor Haley
---
---
For further articles on these topics:
---
by Janna McGregor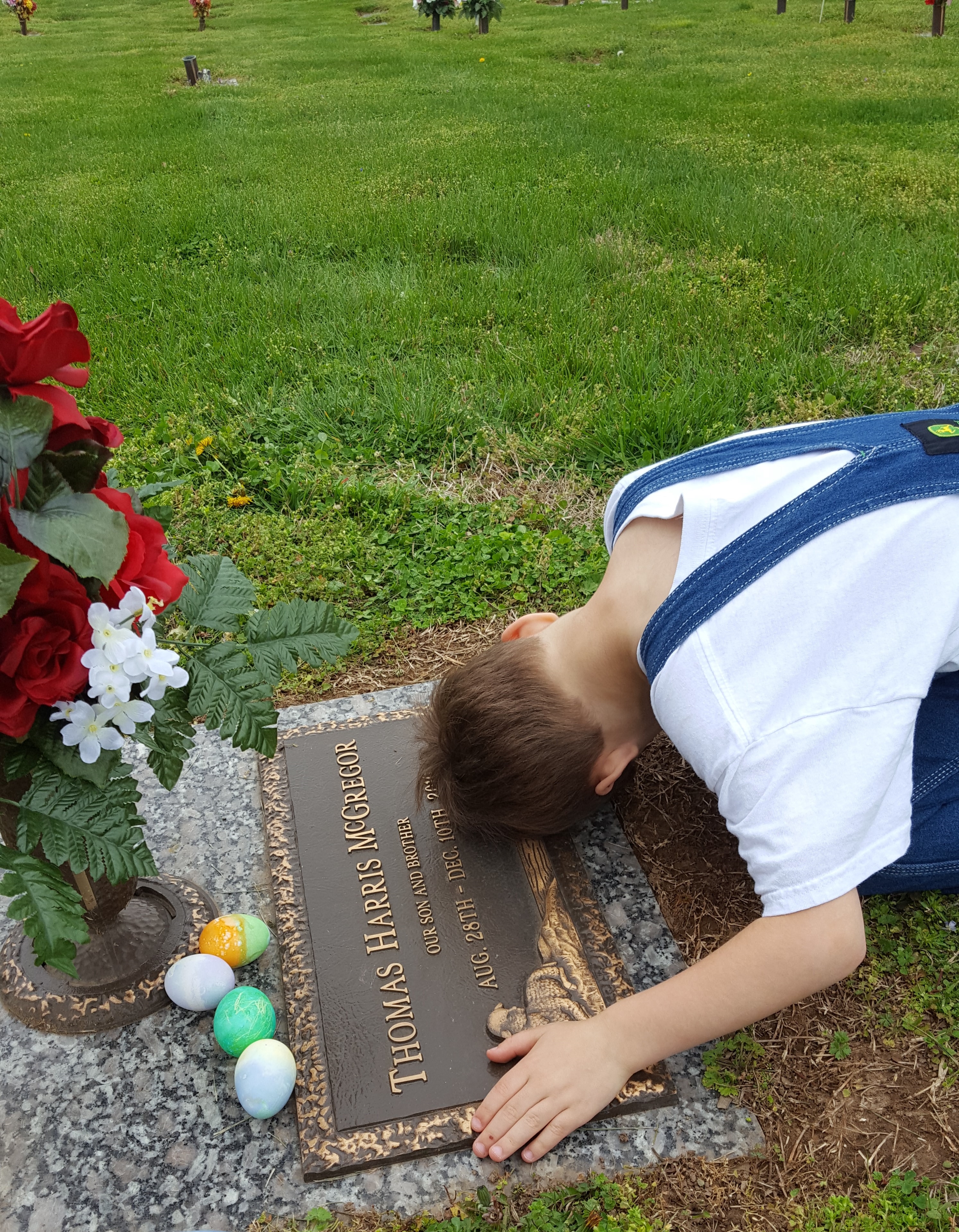 This is my son, James giving his twin brother, Thomas a 'hug.' Thomas passed away as a 15 week old baby with complications from a heart defect. The questions and attempts to understand this loss knows no bounds. We mostly visit Thomas on holidays and anniversaries. James hasn't been to the grave since their 5th birthday last August.
He asks repeatedly if Thomas can hear us and does he know we put new flowers in his vase. Prior to the hug, he looked at me with tears in his eyes and said, 'Mama, I can't remember him. I try REAL hard, but I just can't."
This mama in grief remembers enough for all of us; I remember the smells and sounds of the pediatric ICU, I remember the constant ache in my stomach watching his body swell and slip away from us, I remember the last hold and last kiss.
I remember. One day my James, you will hear all of the Thomas stories. For now, we try to navigate this journey of childhood grief together as a family.